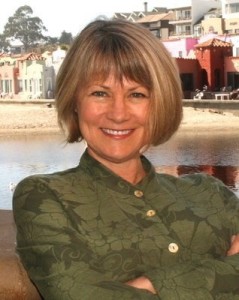 Foodies love to travel, and travelers love to eat. As a food-oriented travel writer, I have the best of both worlds, wandering the globe armed with a fork and a pen. Whether searching for taro-wrapped laulau on the Big Island, quaffing craft brews in Krakow or seeking offbeat artichoke dishes along California's coastal Highway 1, I'm always ready to eat and ready to write about it.
While food and travel make up the bulk of my work, I also write and edit a wide variety of material for businesses, artists and nonprofit organizations.
Whatever the project — from writing dynamic web copy to untangling dense academic prose or composing colorful zoo animal signage — it's all about crafting a compelling story that makes you want to read to the very end. I pride myself on writing with flair and passion and respect for deadlines and word counts. But, don't get me started on the world's best BBQ …beef or pork, sauced or rubbed, Memphis, Kansas City, Texas, the Carolinas …That's a heated debate best had in person over a pitcher of pale ale with a plate piled high, a big stack of napkins and plenty of time. Sure I can capture it in 100 words but who would want to?!
Castroville Artichoke Festival Don't let the spiky tips fool you – this edible flower bud from the thistle family can be transformed into all kinds of goodies. The Italians turn it into a bitter digestivo liquor called Cynar; the French like them stuffed with parsley,...
read more
Poke, how do I love thee…let me count the ways. Sweetie, Hottie, Spicy, Stunna … you perfect tender cubes of raw ahi tuna tossed with threads of briny seaweed, green onions, soy sauce, sesame seeds and kukui nuts or macadamia nuts. Add some heat or a creamy avocado,...
read more